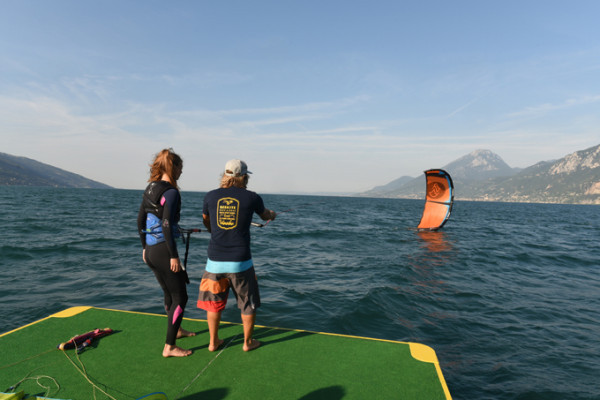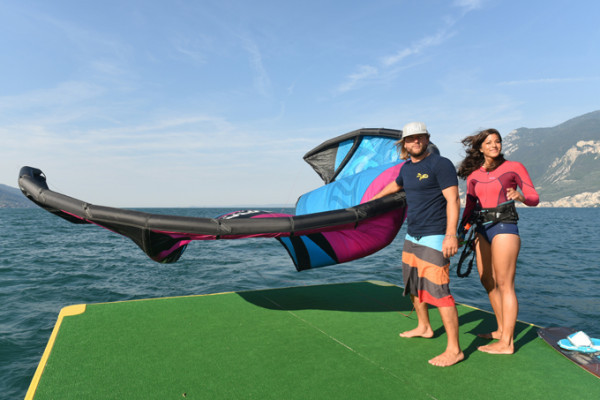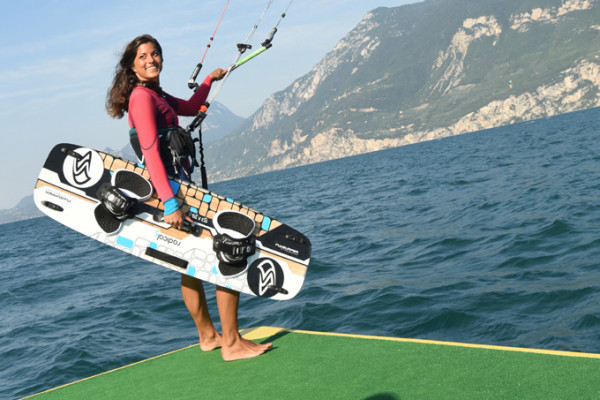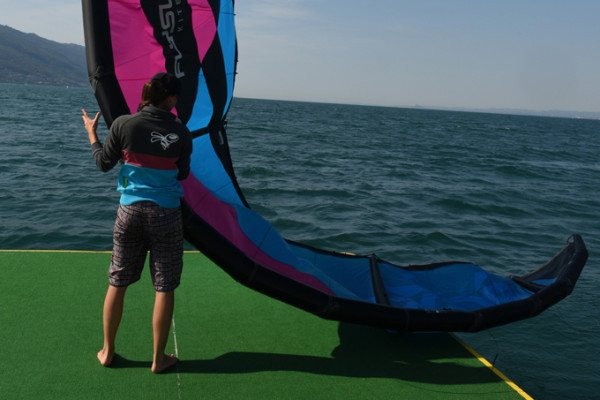 If you do not have the complete equipment, you can borrow from the harness to the wetsuit, whether 1 day or a whole week. We have all sizes to choose from.
ENGINE 100 PS
COMPRESSOR ON BOARD
NEW EQUIPMENT
| | |
| --- | --- |
| Duration | 1 or 5 Days |
| Bring along | Bathing suit and towel |
| Important information | The material can only be changed between sessions, not during the session. |
Further information
The Pontoon is the newest boat from Beekite which was especially built for the largest lift service on Lake Garda. With a length of 10 meters and a width of 4 meters, our "Pontoon" can shuttle up to 25 people including kitematerial on the lake. Thanks to its size and comfort, we can start up to 22 kiters in just 30 minutes. Powered by a 120 hp engine, the boat takes you quickly and safely to the windiest spot on the lake. The large area at the bow of the Pontoon has 16 square meters and serves as a perfect launch pad. Of course, there are always two teachers on board who will start your kite from the boat and will not let you out of sight during the entire kite session. At the end of the session, the pontoon will return to shore. On the way back you can enjoy the view with a cold drink.
See exact regulation on our homepage.